Topics
The Center for Financial and Accounting Literacy provides plain-English communications for users of financial statements, including investors, analysts, and boards of directors. The primary focus is on insights, explanations and advice about accounting, analytics, governance and technology.
Rosemary Schlank is the founding director of the Center for Financial and Accounting Literacy. She is a CPA with broad knowledge of accounting, auditing, corporate governance, and related fields. She has many years of experience in researching and writing about matters of interest to the accounting profession.
Her experience includes twelve years as a manager/associate director in the National Accounting, Auditing and SEC Department of Price Waterhouse and its successor firm PricewaterhouseCoopers, as well as six years as a senior manager/director in the National Accounting and National Assurance Departments of BDO Seidman, LLP.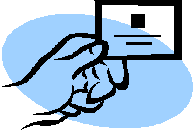 Address: 9 Bayberry Lane, Rye Brook, NY 10573
Email: rschlank@raster-enterprises.com
Rosemary Schlank
Most Recent Articles by Rosemary Schlank
Key to Effective Governance: Straight Talk About Tax Risks
Ready for FASB's Accounting Standards Codification?
More Articles
Improving Transparency in Turbulent Times
Disclosures and Audit Committees are Key in Turbulent Times
Financial Reporting in Turbulent Markets
New Accounting for M&A Affects Earnings and Deals
XBRL: What Should Companies Do Now?
Financial Reporting Directions Drawn From the Top Governance Issues of 2005

FASB Must Weigh Costs and Benefits of Accounting Changes Expected in 2005
Changing Capital Markets - Risks for the Information Age
You can obtain more information about "Financial Reporting Watch" at taxanalysts.com."